Browiner reaped the rewards of the Arab Health, the largest and most prominent healthcare exhibition in the Middle East, which took place from January 9 to March 2 this year.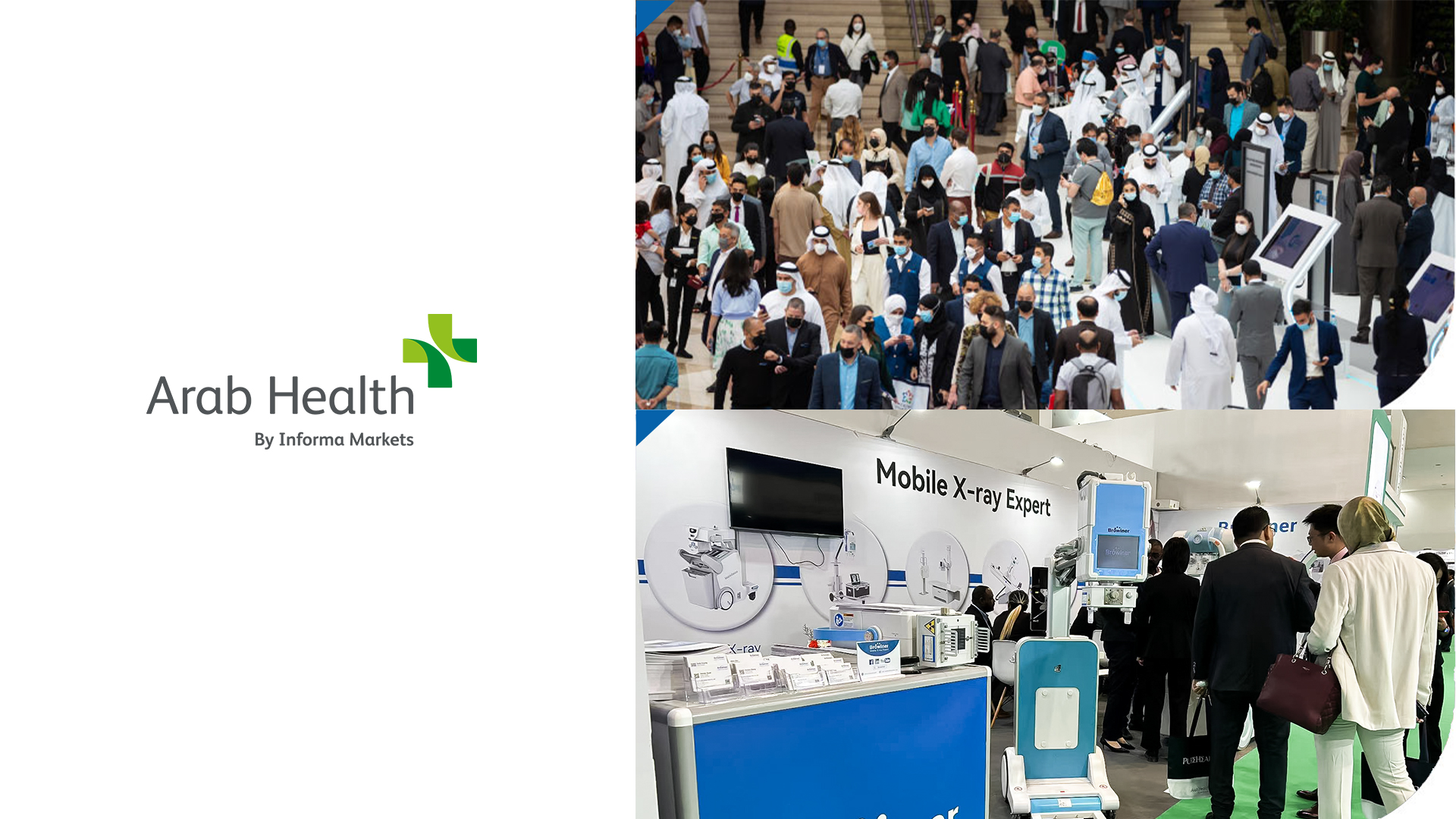 This four-day event has gathered more than 3000 exhibitors and 51,000 healthcare professionals from over 70 countries, carrying the expectation of medical technology exchange after the haze of the global Covid-19 epidemic has cleared.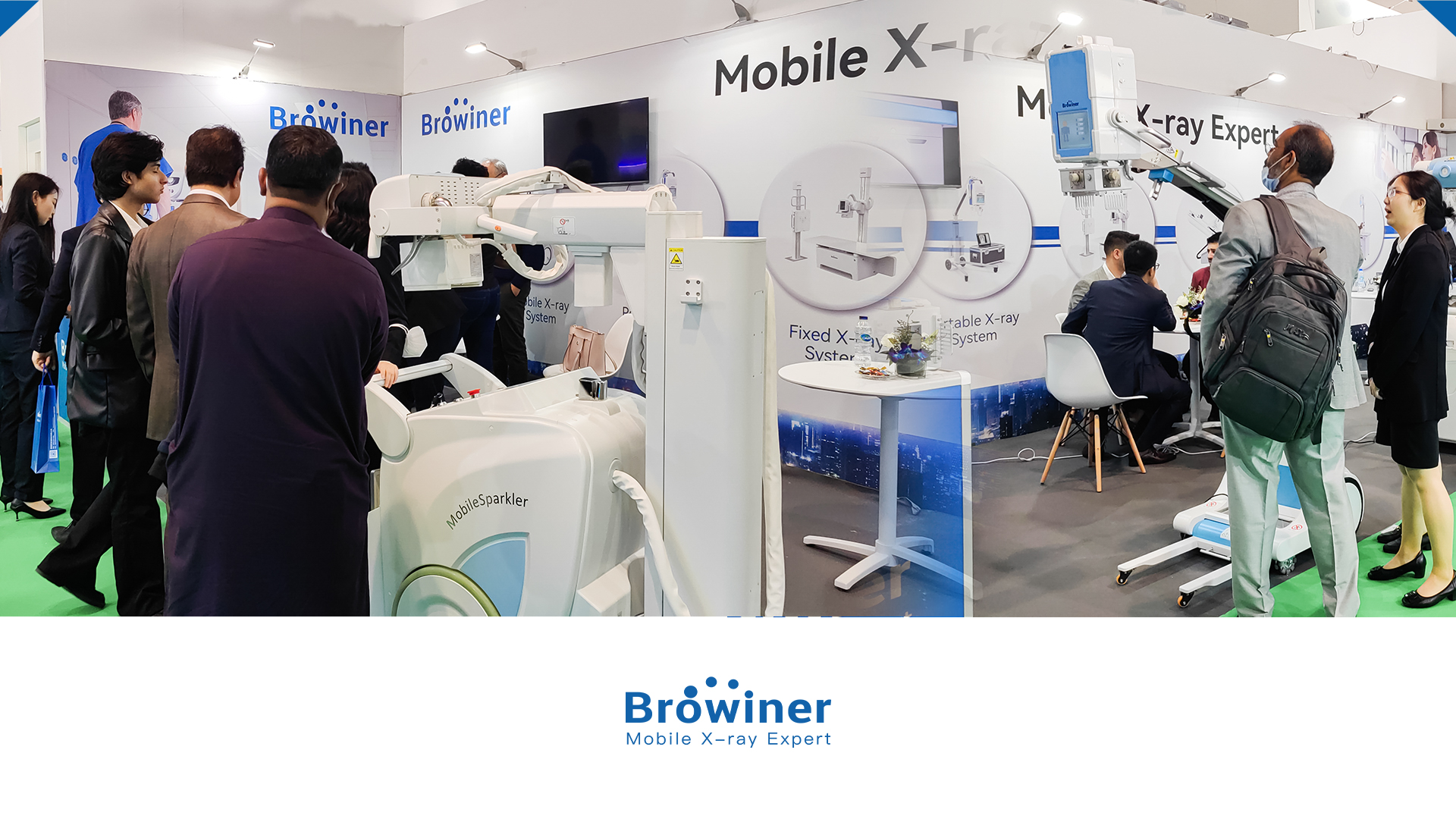 Browiner houses the most comprehensive mobile radiography solutions onsite. Our exhibited machines, MobileSparkler Mobile X-ray System, Beatle-06P Portable X-ray System, CompaX 500 Mobile C-arm System, and Neo DR Mobile X-ray System, attracted the attention and interest of many visitors, many of whom came up to operate the machines and talked to our colleagues eagerly.
It is worth noting that Neo DR became the star product at our booth due to its thin body, small occupation, and design for neonatal. Neo DR responds to the need for safe radiological imaging of newborns, facilitates the use in neonatal care units, and helps promote the rational allocation of medical equipment in hospitals.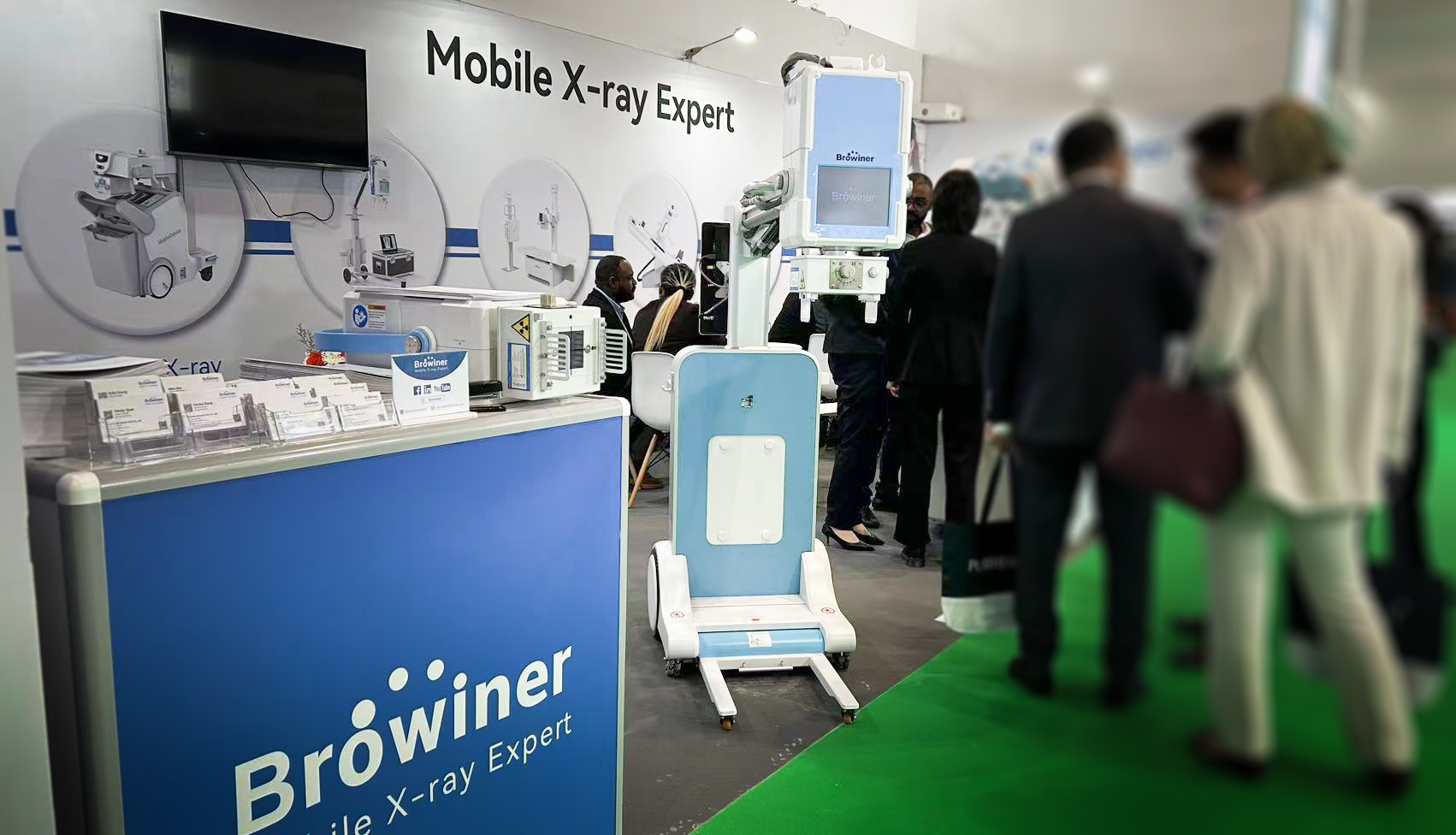 Also, Mobile Sparkler with a collapsible column surprised visitors as a high-quality product. Tested in clinical applications for more than 10 years, it is an ideal bedside X-ray imaging device that provides simplified workflow and reliable images.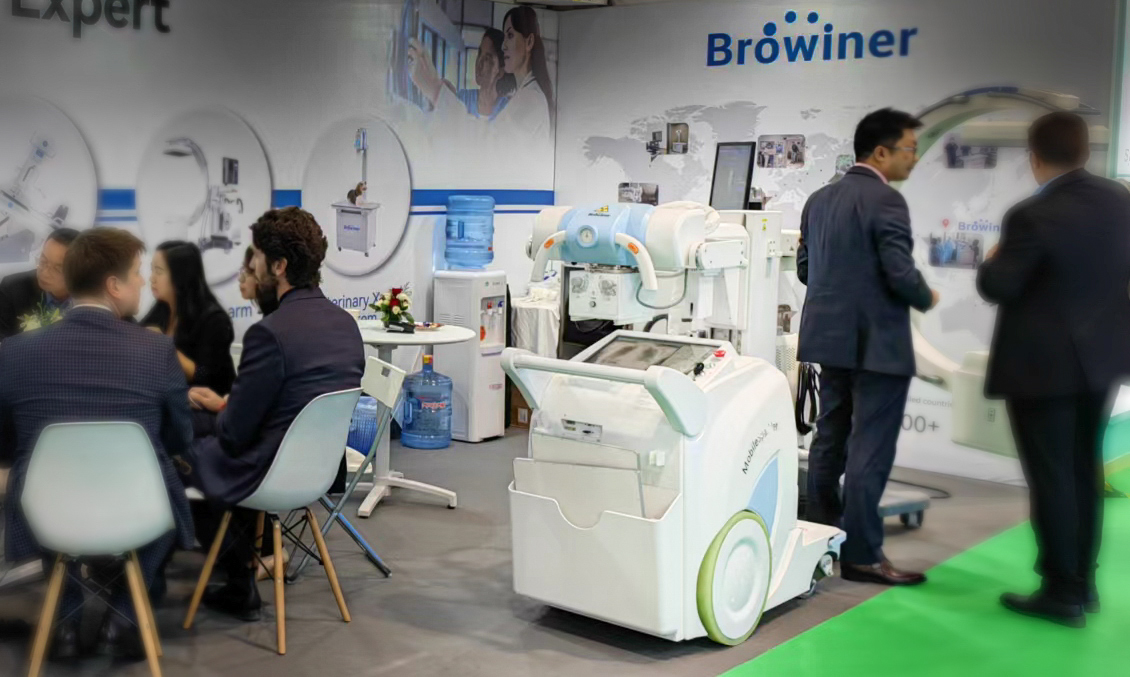 Every contact is valued, and we hope there are meaningful connections with healthcare stakeholders in the region to make things different.
Through this exhibition, Browiner connects closely with the Middle East market, which has the potential of becoming a market with great potential in the future. We are glad to meet you here as the theme of this year's show is Where the world of healthcare meets.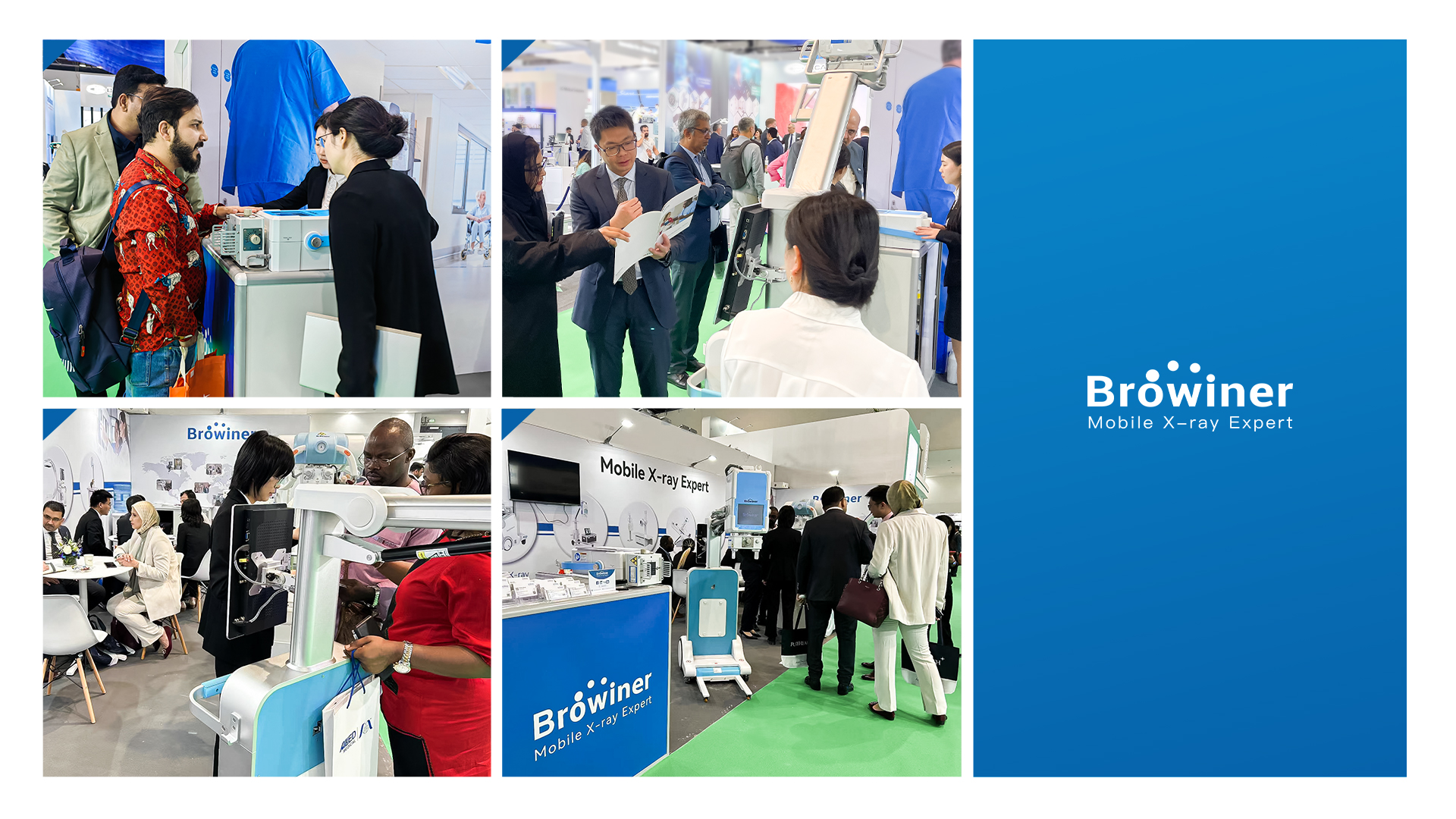 Thank you all who contributed to having our brand shine at the show. Please look forward to seeing us again next year!