By the end of April, emergency status of pandemic in Hengshui city, China, had lasted a few months. Schools, as crowded places, are the focus of epidemic prevention and control in various places.

In order to prevent cross-infection, the physical examination for entrance need to be conducted in the campus instead of hospital in the past according to the requirement of government.
From April 23 to 24, nearly 2,000 students in TongHua school and QiMeng school achieved chest X-ray examinations through Browiner portable DR" Beatle Series". Beatle Series with the features of stability, flexibility and easy operation, was highly recognized by doctors.
On April 23, 8:30am-22:00pm
Tonghua School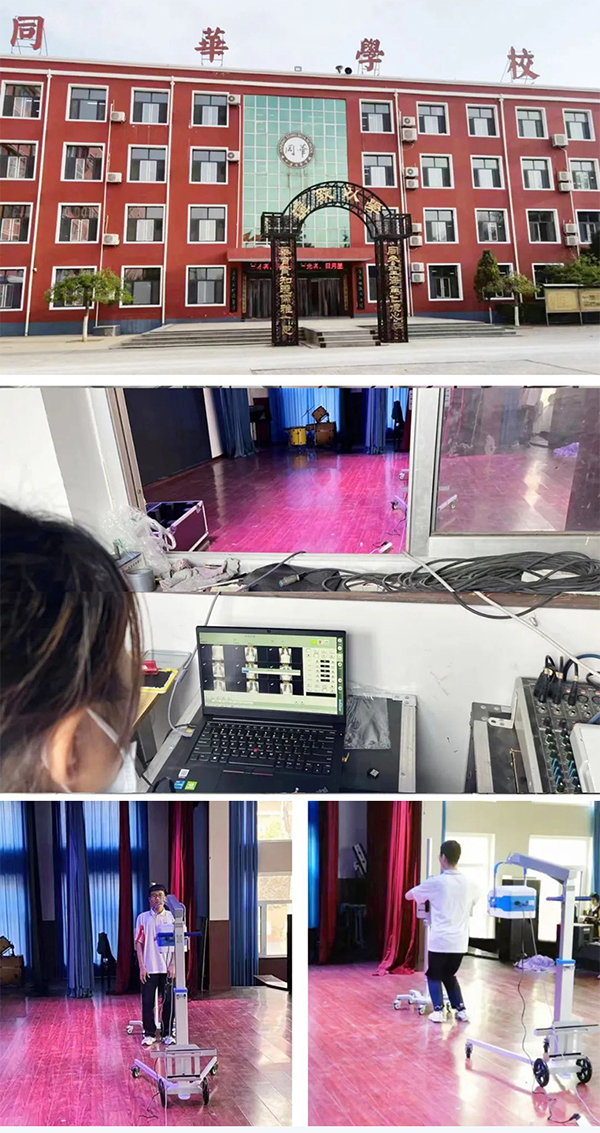 In Tonghua School, the filming area was set in the school auditorium.
Since the breakout of COVID-19, the logistics shut down, and protective equipment was stuck in the midway. However, after testing with radiometer, Browiner's after-service engineer and the doctors found that radiation dose were far below safe levels at the distance of 3 meters from the X-ray machine.
For further safety, Browiner's engineer suggested the technician should stay behind the wall and use the wireless handswitch to finish exposure.
At ten o'clock in the evening, the physical examination task of Tonghua School was successfully completed. Browiner's portable DR kept in good condition throughout the whole day. Its suitcase-type integrated packaging, convenient disassembly & assembly, and easy transportation shortened the installation and packaging time for medical staff.
On April 24, 8:30am-22:00pm
QiMeng School
Due to the limited space, the filming area was placed in a small unused classroom. The medical staff kept the distance of more than 6 meters from the machine and blocked with an iron cabinet. After testing, the radiation reaching the technician was minimal.
After continuous working for more than 20 hours in 2 days, the portable DR completed the filming tasks of nearly 2,000 students. Such high-intensity and long-term operation is a powerful test for the efficiency and stability of the equipment.
The technician of the hospital commented: "The machine is very powerful. No problem occurred under such a high-intensive operation. In the past, such a large amount of medical examination need to be finished in a medical examination car. This time, only a small portable DR made it. It's amazing!"